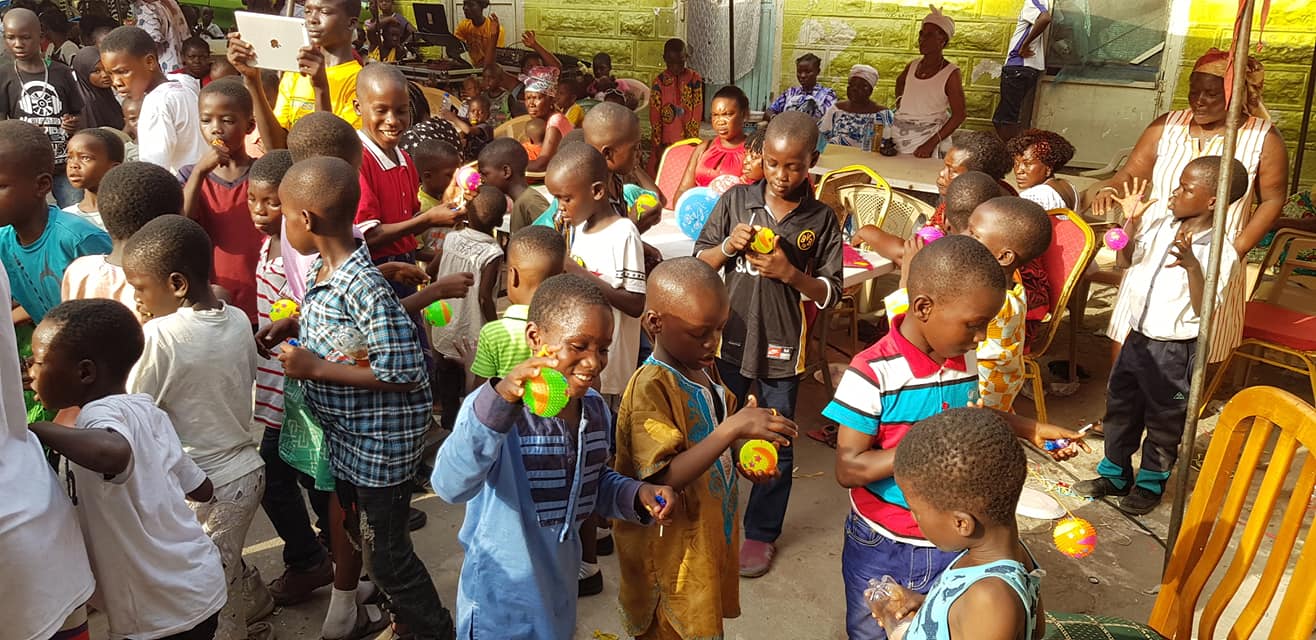 The Universal Wonderful Street Academy (UWSA), includes a lot of areas that we, as a development association, can support. To give a better future to street children in Accra, the UWSA helps with nutrition, education, shelter and culture. All this needs to be financed. The German association takes care, that the donation money is used for those purposes. We collect the donations in Germany and sent them without any comissions to the UWSA.
What are the donations needed for?
1.) The contraction works of the new project, a boarding school for street children in Old Ningo.
2.) School in Accra: Daily costs like drinking water, nutrition, school books, school uniforms, medical help for the children if needed, staffs sallery.
Education: Students who succesfully finished the primary level will be sent to the formal schools. The NGO covers the school fees and needs for those students (currently they are about 150 students in the formal schools).
4.) Extra costs: Maintainers, building rent, electricity and water – also paid by the UWSA.
Supportment is possible through
Single donations
regular/monthly donations
Sponsorships